June 25, 2015
Posted by:

KBCF

Category:

In the Press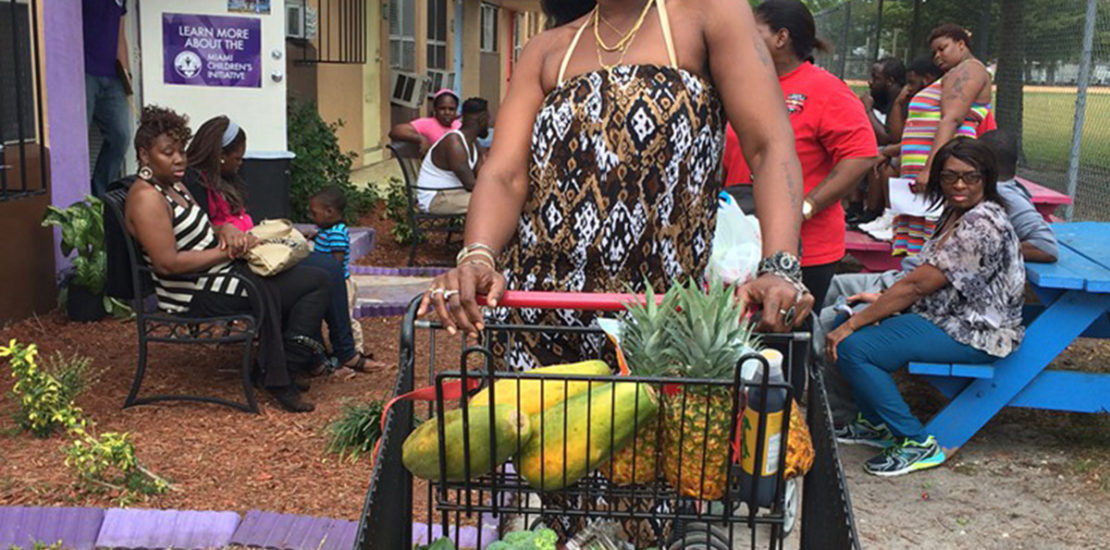 For Liberty City resident Izegbe Onyango, purchasing fresh, affordable produce hasn't been easy. With no grocery store within a mile radius of her city, more than 50,000 residents like Onyango are left with convenience stores, quick shops and fast food to feed their families.
"Having fresh produce should be a basic human right," says Onyango. "And I don't mean just lemons on a street corner. You shouldn't need to go searching like I had to."
Key Biscayne resident Pat Molinari noticed the problem her sister-city was facing as well. With the help of the Key's Chief of Police, Charles Press, and the Miami Children's Initiative, Onyango, Molinari and the community decided to take a stand against Liberty City's food desert one fresh food co-op at a time. And with additional funding from the Key Biscayne Community Foundation and the Coca-Cola Foundation, what was once a dream for Onyango is now a reality…
Read the full article here.